4 Tips To Choose Cardigans That Match Your Attire
Posted by ATIF NADEEM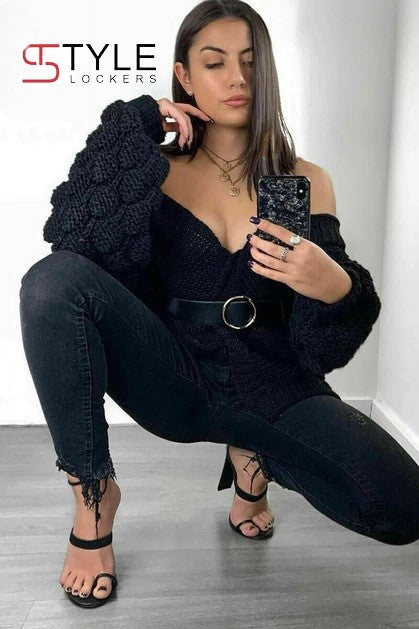 Every woman loves to wear cardigans, and their wardrobe is full of unique cardigans. Choosing a women's cardigan may be tricky, so here is some technique to keep in mind when shopping:
Choose the right color that matches with your attire:
Choose a colour that matches your complexion to get the most out of your cardigan. If you currently wear a lot of bright or pastel hues, you should try a matching cardigan. Do not buy a cardigan if the shade or tint doesn't go well with numerous other pieces you currently have. It's also possible to wear neutral-colored cardigans with any outfit.
Consider a Material that suits best:
How a sweater looks and performs is directly related to the material it is composed of. [text shortened] While a thin poly-blend may be found in various colours and sizes, this type of garment is not going to keep you warm. When the weather becomes chilly, a heavier cotton cardigan will keep you warm with the combo of woman pants. Wool cardigans may be as warm as a winter coat when made of heavy, thick materials such as lambswool.
Consider a material that has medium thickness:
Wearing a cardigan in the spring or summer is more for appearance than comfort. You may wish to have a variety of cardigans in your wardrobe. ' You may wear the thicker ones when it's chilly and use the thinner ones to throw over a camisole or T-shirt to make it appear more dressed up. Another alternative is to choose cardigans based on the quality of the fabric. An airy cardigan in a loose fabric will keep you cool in the summertime heat!
Choose the cardigans that match your physique:
In other cases, ladies choose cardigans that highlight their physique rather than conceal it. This requires a cardigan that is tailored to your body type. Others want a roomier cardigan, while others prefer a longer cardigan to hide their imperfections. Consider donning a long cardigan to keep your midriff hidden. Never, ever buy a cardigan that's too small.
Wrapping up:
There are a few items that we'd be happy to wear every day if it were possible. Make sure you have the correct cardigan to wear with self-assurance. Today, women love to wear a cardigan with woman's pants.  
Collection 2019
Sale 70% Off
Third slide