Cotton Trousers Seem More Comfortable For Everyone
Posted by ATIF NADEEM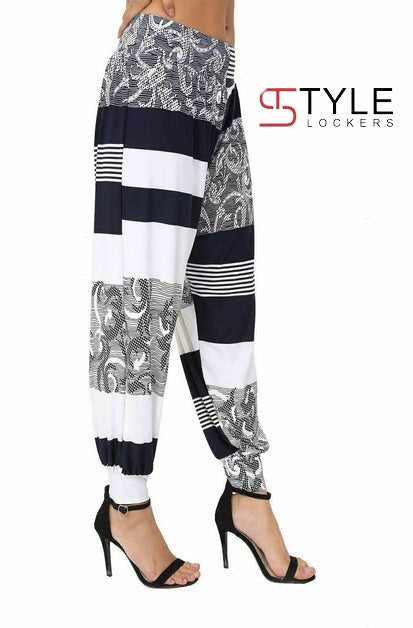 When it comes to fashion, it's easier to put together a fresh appearance regularly. While it's possible to create a wardrobe that reflects your personality, how can you stand out from the crowd?
Cotton trousers are the deciding factor in your overall style. Even though they're sometimes overlooked, a genuine fashion hero knows how vital the basis of your outfits is.
Wearing something that makes you feel good is more important than anything else when it comes to looking well. Cotton has a distinct quality that sets it apart from other clothing materials. Because of its better comfort, breathability, and stylish appeal, it easily outperforms standard pants on a daily basis.
If you want to exclude a decision, the following two options are some examples of how cotton trouser styles may be used in current trouser fashions:
Easy and Effortless:
The evergreen relaxed-legged trouser shape is always an option if slim-fit is too demanding. If you're looking to bring a 1950s-inspired look, women always choose casual cotton woman pants. Keep an eye on your pants' overall length and waist circumference as you sew them together.
The Party Ensemble:
The tuxedo suits are the most popular attire for formal events, including weddings, parties, and other formal occasions. Instead of drawing attention to themselves, these subtle trousers allow you to look sharp while yet feeling at ease. To top it off, stylish designer pants that look great with a tuxedo are no longer limited to traditional branded pants. Almost everything may be personalized in a short amount of time, from various styles and sizes.
Tailor-made stitching also allows you to customize the appearance of your pockets. Tuxedos are all about alignment, and a set of well-tailored vertically cut welt pockets can exactly match the creases of your pants.
Wrapping up:
Investing in the right pair of cotton trousers will also save you the hassle of making regular journeys to the mall to buy new pants. As long as the fabric is correctly cared for, even though we doubt you'll be wearing your pants in thousands of years, cotton has an extraordinarily high tensile strength and actually gets even better with time.
Quality might vary greatly even among textiles made entirely of cotton. As a result of its versatility, affordability, and long-term durability, cotton is a popular material compared to women's pants.
Collection 2019
Sale 70% Off
Third slide