Want To Look Presentable? Wear Cotton Joggers With Cardigans
Posted by ATIF NADEEM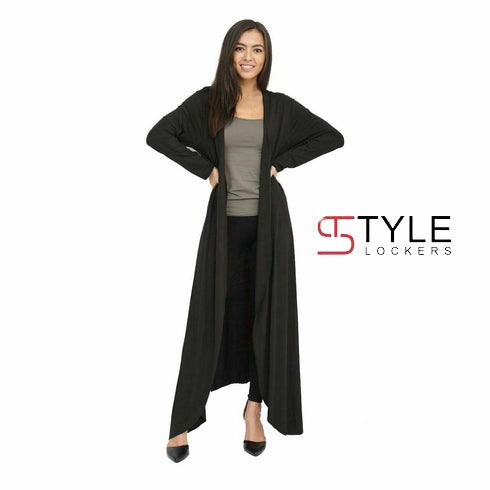 Every woman loves to wear stylish clothes that enhance their beauty. No matter where you're going, casual clothing such as cotton jeans with a T-shirt and cardigans is a perfect combination in winter. 
You can mix well-fitting and sophisticated business attire with casual features. Smart casual dressing falls between dressy casual and business casual attire ( cotton joggers with a sexy top).
Casual Outfits
Going on a casual date or party? Check out the given suggestion:
To soften the impact of a formal ensemble, wear a plain T-shirt under a pair of striking slacks and boots. A lovely skirt and strappy sandals are an excellent combination for a more feminine look. 
So, you've got a few minutes until your buddies arrive for dinner, but you don't want to take off your hoodie? No problem! Cotton joggers may be swapped out for a midi skirt and boots or mules. When the weather cools down, why not wear leather pants? The secret to a successful ensemble is wearing your hoodie or sweatshirt or adding a big necklace. 
Cotton joggers and a lovely shirt are the perfect combinations. Do your best to grab an impressive look with some flares and an eye-catching dressing. Crop tops are a great way to show off your shoulders, or you can spice things up with statement denim and killer shoes. Put on loafers or stilettos instead of sneakers when you're going out to supper. This will instantly boost your appearance. 
Wear a loose dress with cardigans seems fit according to weather requirements. There's no better choice in a casual atmosphere than a charming dress, regardless of your style preference: bright designs or a linen blend. With a few easy additions, you can dress this outfit up or down according to the situation. With a large belt around your waist, you'll look like a supermodel in any of these outfits!
Wrapping up:
The term "casual" refers to a casual and comfortable appearance. Standard outfits such as pants, a T-shirt, cardigans, and even skirts are standard dressing. Casual attire is appropriate for women all year round. A new simple clothing trend is introduced with each new season. Casual boots and cotton jeans are popular in the fall and winter seasons.
The smart casual dress code is excellent for social events with a professional flair, such as after-work refreshments or a social event during a business conference.
Collection 2019
Sale 70% Off
Third slide