3 Imperative Tips To Keep In Mind While Buying Women Pants
Posted by ATIF NADEEM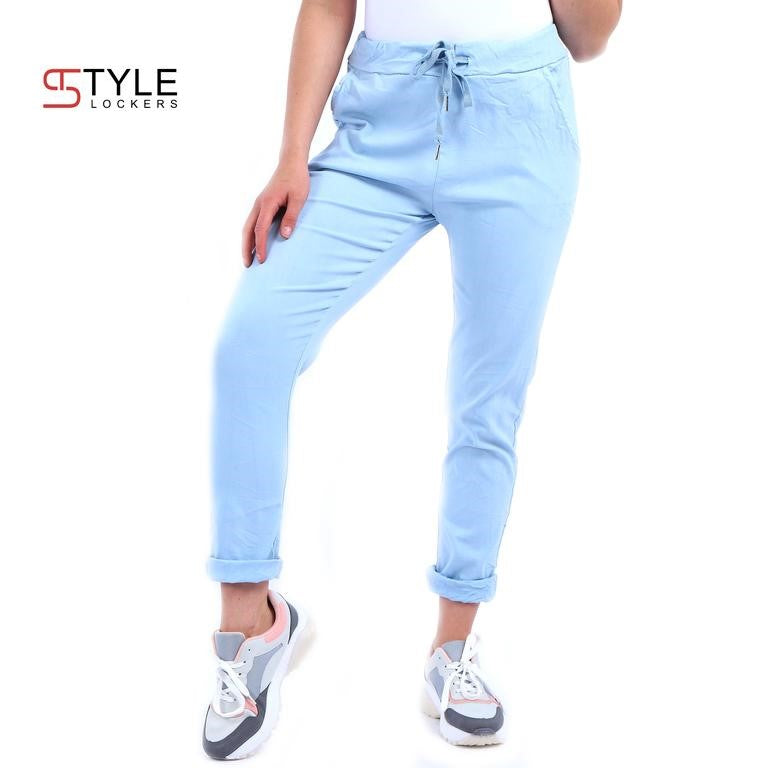 Women's pants have a strong position in style and fashion. They are designed by top-class designers and offer a graceful and comfortable look. They are the best choice for wearing in every season and occasion with some change in style and stuff. These pants are available in different materials such as silk, jeans, and cotton. There is a huge variety of styles, different attractive shades complement the design, and material to give an elegant look. You need to follow three important points to get the best women pants.
Body Shape
When you are buying pants for office wear or any other purpose, think about the style of the attire. An extensive range of the latest styles is available in the market today, but not all of them suit every body type. Many of them are not decent enough for official purposes. However, the straight leg variety is useful for any body type, and skinny styles are best for slim body shapes. You always find that style which suits your body type, whether you're skinny or fat.
Choose The Best Colors
Colors make or spoil the overall look of your outfit. There are lots of clothing brands that offer a specific dress code that decides what you can or cannot wear. Some colors are common and go well with any type of body. Whereas some colors are specific, and all people can opt for them.
If you want a professional look, go for sticking to dark colors such as black or blue. You may also go for peach, tangerine, and golden for a more casual look. If you are buying for the official purpose, avoid bright colors as they look funky. There are lots of online stores offering women's pants all around the UK. From elegant colors to sizes, so you have plenty of choices to choose from.
Select The High-Quality Material
The material you select for your pants will decide how you look. Cotton trousers offer a professional and stylish look, and many working women wear them regularly for the office. If your job includes physical activity, then avoid buying cotton pants because they rip easily. Moreover, the fabric of these trousers gets dirtier. Likewise, synthetic materials such as acrylic, nylon, rayon, Kevlar, acetate, spandex, and latex are very comfortable. Trousers made with this quality don't need much ironing or washing.
Collection 2019
Sale 70% Off
Third slide