Cotton Joggers And Trousers Boost Your Comfort Zone
Posted by ATIF NADEEM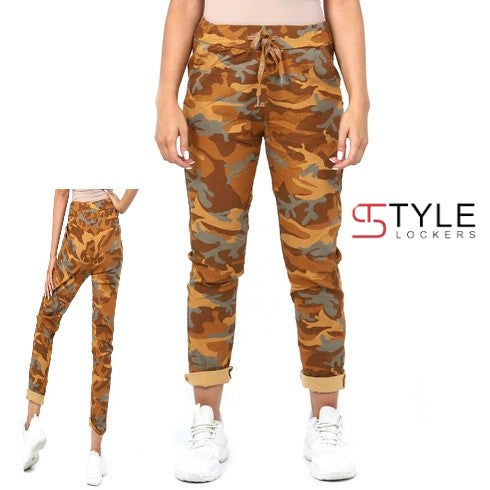 After dealing with thousands of people, you will begin to see the massive range of clothing that differ across different tribes of people. When you get a simple review about what makes them feel comfortable, they can share their wants and preferences, such as cotton trousers.
Underlying the demands and cravings for certain garments are souls searching for authenticity, which you could find extremely intriguing.    
Learn how to get comfortable clothes that are also fashionable
:
Everyone has a distinct definition of what they consider to be comfortable. Because of this, individuals seek comfort in their clothing through various means. The most typical approach in which individuals look for comfortable clothing is to wear cotton joggers in summer that are loose-fitting. Concern about not being restricted by one's clothing is fairly widespread. The demand for loose-fitting clothing can be prompted by various factors and consequences of feeling comfortable.
Why do people prefer comfortable clothing?
Comfortable clothes have more demand, and there's no wonder why as many people are spending more time at home due to either new working from home conditions, self-isolation or lockdown restrictions.
There is a massive range of comfort styling clothes that every working woman love to wear at ease in our home environment. The pressures of looking smart and stylish all the time and wearing the latest fashion trends are necessary.
 Feeling comfortable in what we choose to wear can make us feel more empowered, relaxed and chilled. Comfortable clothing doesn't always have to mean sweatpants or cotton joggers. Don't overwhelm yourself and choose the right solution that matches your comfort criteria.
Most comfortable material leads you toward your comfort zone
:
It might be advantageous to work from home if you feel at ease with your clothing choices since this can make you more productive. When you are more comfortable, it is easier to be creative and effective with your time when you are dressed comfortably.
To dress comfortably, it's important to pay attention to things like fabric kind, style, and fit. Natural fabrics like 100% cotton trousers are more pleasant to wear than synthetic fabrics.
Wrapping up:
Wearing loose-fitting, comfy clothing at home might also help you feel better mentally by reducing tension and worry. If you desire to buy breathable fabrics, choose cotton joggers or cotton trousers to deliver high comforts. When you buy online, make sure you check all aspects.
Collection 2019
Sale 70% Off
Third slide